Main content starts here, tab to start navigating
About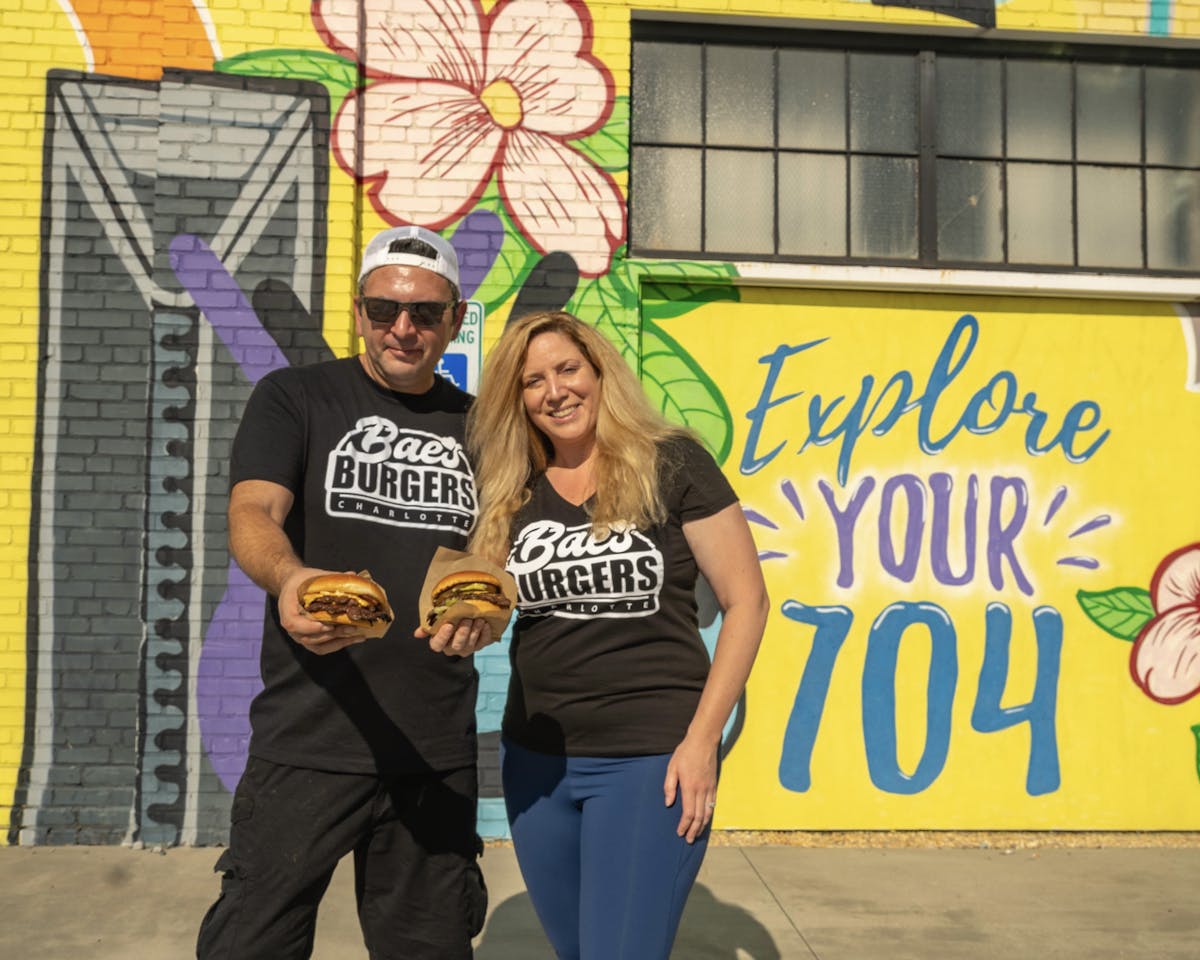 The owners of Bae's Burgers are Fabian Elmes and Claire Connelly. We are married and are each other's BAE. We share a passion for burgers. We kept feeling let down. We just couldn't find that right burger. We took our passion and a leap of faith and bought a food truck. We both have a background in food and beverage. Along with marketing and strategy.
Bae's Burgers – Brings the best local beef and flavors that adds a twist to the American classic smash burger. We ensure you don't just get a classic burger but, THE BEST CLASSIC BURGER POSSIBLE.
Our burgers are 3.5oz and we use Dry-Aged Grass Fed Beef blend of Chuck, Short-rib and Brisket by Gibson Farms. Gibson Farms Market is in Statesville, NC.
We had a popular food truck which we sold. We are focusing on our restaurant in Downtown Mooresville NC.